Once upon a time, there was an adorable, fluffy, curly pooch named Lucy. She had the cutest floppy ears and big brown eyes that melted hearts. Lucy's family adored her and she adored them. Soon after coming to her forever home, the family nicknamed her Lovable Lucy. 
Lucy was a very good and well behaved dog. Her family took her almost everywhere they went: on walks in the neighborhood, on car rides to stores. Lucy even went to work with Daddy, becoming his official furry assistant. Lucy was friendly and happy. Her tail always wagging, she made friends everywhere she went.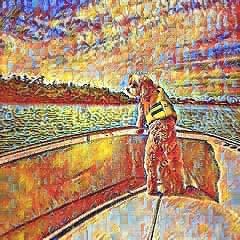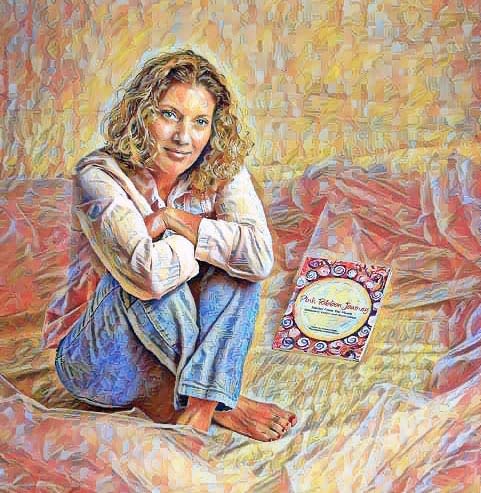 After having breast cancer, Lucy's Mommy authored Pink Ribbon Journey, a poignant book about women with breast cancer and medical professionals who devote their lives to the treatment of this disease. Pink Ribbon Journey's publication served as a springboard for Mommy's career as a freelance journalist in southern New Jersey and Philadelphia, PA.
A few years later, around their dinner table in Cherry Hill, NJ, Lucy's human siblings joked Mommy should blend her writing skills with her love of reading and write a children's book about Lovable Lucy's adventures. Mommy laughed it off. Shayna, the oldest sibling, immediately volunteered to assist. Shayna worked in entertainment management and also enjoyed creative writing. She was eager to use her professional experiences with Sesame Street and Disney Theatrical Productions into entertaining children through our story illustrated books.
For a while Mommy and Shayna talked and talked about book ideas. Months passed into years. But then, the world came to a screeching halt due to the Covid-19 pandemic. Shayna's industry shut down, she moved in with her parents and Lucy, now living in St. Petersburg, FL. Shayna and Mommy developed story outlines and core themes. Mommy and Shayna wrote and wrote. They "test marketed" the manuscripts with parents, kids and educators, receiving big "thumbs up" reviews. 
The search for the perfect illustrator began. Mommy and Shayna wanted to find an illustrator who could capture Lucy's adorable personality and unique characteristics. More importantly, this artist needed the skills to draw people of all ethnicities and backgrounds. After months of interviewing illustrators from around the globe, Mommy and Shayna met the talented Adua Hernandez in Dallas, TX. Adua's background included illustrating humans and animals of all colors, shapes, and sizes. Mommy and Shayna were excited to partner with Adua when she enthusiastically embraced the Our story Series' core values: develop literacy skills in early readers by promoting themes of Kindness, Confidence and Inclusion. And so, their journey to launch Lovable Lucy Series began.